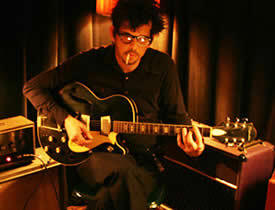 Sparklehorse mainman Mark Linkous is reported to have committed suicide today.
Linkous was working on a new Sparklehorse LP and his collaboration with producer Danger Mouse and director David Lynch, 'Dark Night Of The Soul' was due an official release after what seemed like a year of battling against record company bureaucracy.
We leave you with the beautiful It's A Wonderful Life, forget the bad taste pun of the title and enjoy the great music Mark made.